StoryBot.ai AI Fiction Writing Assistant
SaaS Comet launches beta release of StoryBot.ai, a cutting edge AI writing assistant built specifically for fiction writers!
Generate a premise, character ideas, story lines and high quality text from engineered prompts and GPT-3 models fine-tuned for writing fiction. Even if you have no idea where to start, StoryBot.ai can generate new story ideas from you.
Blast through writer's block and never get stuck again!
-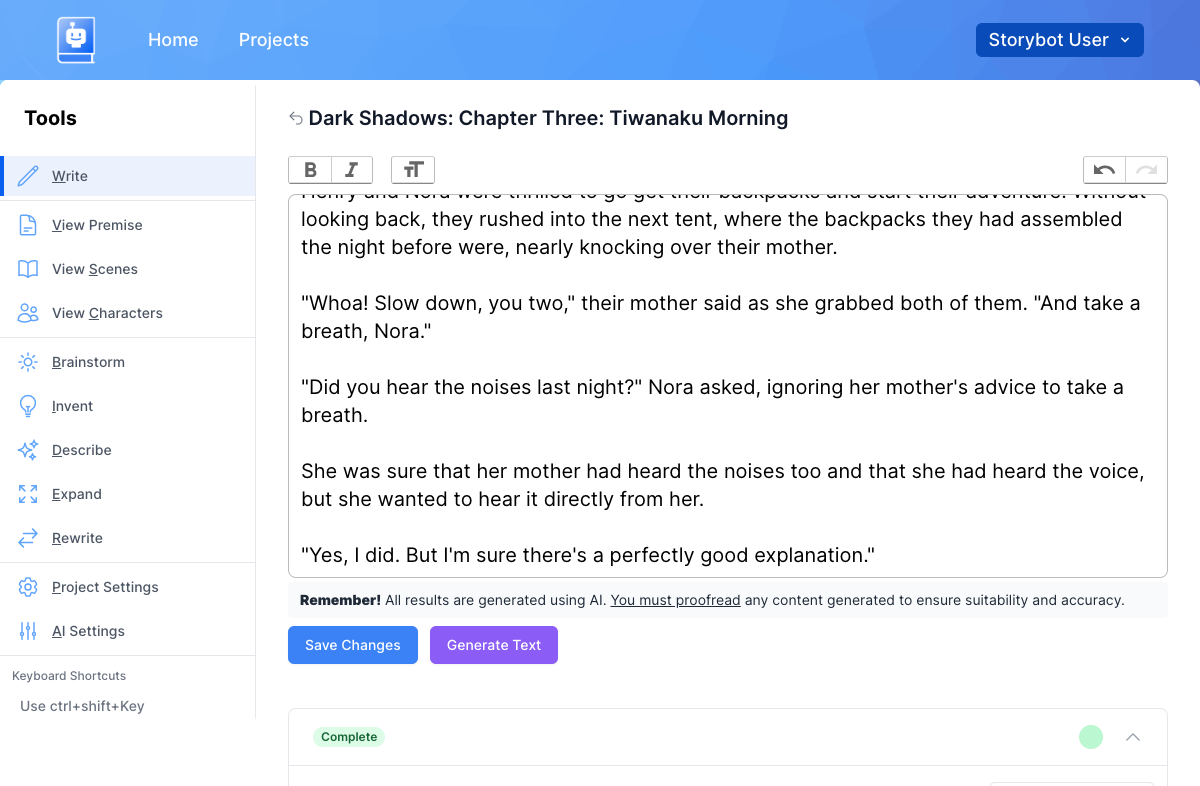 AI Story Writing Assistant
Fiction writing made easy
StoryBot.ai helps you blast through writer's block by generating ideas, characters, storylines and high quality text that will spark new and creative ideas from you.
AI Generated Text

Generate high quality text using state of the art GPT-3 AI technology (currently davinci-003) fine-tuned specifically for writing fiction. GPT-3 does a great job continuing your story, whether it be descriptive text or dialog.

Story Ideas

Sometimes you don't even know where to start. StoryBot's idea generator will generate new story ideas from the genre of your choice.

Organize

Organize your writing into projects and sections all in one place to make writing your stories and novels more manageable

Tools

StoryBot.ai give you the tools you need to create and write you story: idea, premise, scene, character and name generators, as well as tools to help you during your writing like brainstorm, invent, describe, expand and rewrite.
SaaS Comet Releases webwriter.ai
Introducing webwriter.ai, the next generation writing tool powered by artificial intelligence! From your hero section headline to your weekly blog posts, webwriter.ai will save you countless hours of research and writing.
Writing your website content has never been so easy!
-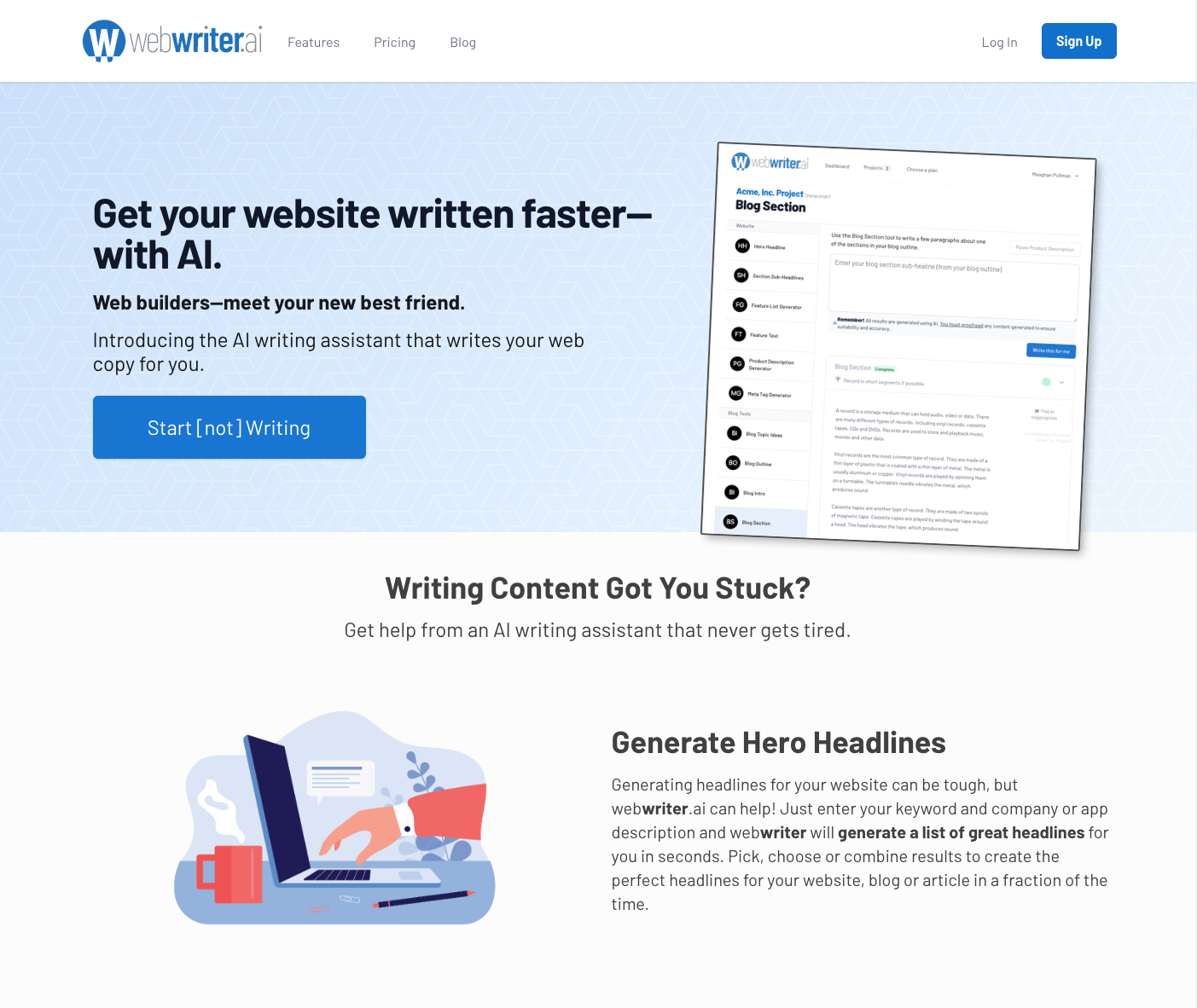 AI Content Generator
A faster way to write
Take the pain out of writing your website content! webwriter.ai is the perfect companion for the solo developer or website builder.
Headlines

You need a solid but clever headline for the Hero section of your website. webwriter.ai can deliver some remarkable results!

Brainstorm

Sometimes it's hard to come up with ideas. webwriter.ai can help you by generating a list of ideas in just a few seconds.

Content

If you need to write a blog post or two every week, generate long form content like blogs and articles. This will save you tons of time.

Grammar & Spelling

If you're not a strong writer or if English is your second language, webwriter.ai can write flawless content for you that sounds like it was written by a native English speaker.